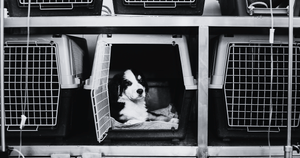 Sometimes, pet owners are uncertain whether or not they should spay or neuter their dog or cat. First and foremost, as a pet owner, you must know spaying and neutering is good for your pet's health. Given the current climate in the States, it also reduces the volume of pet abandonment and euthanasia. 
If you're worried about the cost of spaying or neutering your pet, the good news is that if you live in California, there are many veterinary clinics where you can get these services inexpensively or for free. Here is a rundown on some of the places that will fix your pet for a price you can afford.
Cheap Spay and Neuter in California 
The following list is based on spaying and neutering services by county. You can contact the service for more details or ask any questions. 
Los Angeles
City of Los Angeles Spay/Neuter Clinic:

This clinic is run by the

ASPCA

and provides free spaying and neutering services by appointment only. You are eligible for this service if you live in one of the following zip codes: 90001, 90044, 90002, 90047, 90003,

90058, 90011,

90059, 90037,

90061, 90043, or 90062.
FixNation:

This

veterinary service

offers free spaying and neutering for feral cats. It also offers reduced-price spaying and neutering for cats and dogs. Call them at 818.524.2287 for more details.
SNPLA:

The

Spay and Neuter Project of Los Angeles

offers discounted spaying and neutering services for those who qualify. Call (310) 574-5555 to find out if you are eligible.
Let's Fix LA:

Although this is not a veterinary clinic,

Let's Fix LA

provides LA residents with a voucher for $30 off the cost of spaying or neutering their pet at participating clinics. Residents who have a low income may qualify for a free surgery for their pets. Fill out your voucher application

here

. 
Spay-4-LA:

This is a

mobile spay and neuter service

that operates throughout Los Angeles by appointment. If you live in one of the areas that this service covers, you just make a co-payment of $10 per dog and $5 per cat to cover your pet's medication and ecollar. You can book an appointment by visiting their website.
San Diego County
San Diego Affordable Spay & Neuter & Dental Clinic:

This is a

high-volume clinic

. Rather than an appointment, you will be given a drop-off time. Procedures may take between 4-8 hours. Contact them at (760) 532-9335 for their rates. 
San Diego Humane Society:

If you're looking for reduced-fee spay and neutering services in San Diego, the

Humane Society

is a good choice. Surgeries are by appointment only. Cat spaying costs $70 cat neutering costs $55 and dog spaying and neutering fees vary based on your pet's weight. You can find out more information by calling 619-299-7012.
Ventura County 
Simi Valley Non-profit Spay and Neuter Clinic:

This

clinic

is sponsored and offers spaying and neutering services for a range of prices. For example, male and female cats can be fixed for $40, and feral cats can be spayed and neutered for free. The cost of male and female dog neutering depends on their weight. Contact them at (805)-584-3823.
Mercy Crusade:

This is a

non-profit veterinary clinic

. Mercy offers low-cost spaying and neutering services for cats and small dogs up to 7 years, and large dogs up to 5 years. Visits are by appointment only. Feline surgeries cost $50. Dog surgery fees vary depending on the weight of your pet. If you have any questions call 1-805-278-4433.
Pet health is important and spaying or neutering your dog or cat is one of the best things you can do for them. It's good to know that there are many veterinarians throughout California that can help you with cheap pet health care if you are having difficulty affording the fees.
Even if you have to pay for your pet's spaying or neutering, you will get a significant cost reduction.
While male and female cat surgeries generally have a flat rate, typically dog spaying and neutering services are based on the animal's weight. Some services will also charge a higher fee if your pet is in heat at the time of the surgery.
Visit Dr. Jeff Werber's Instagram account (@werbs_dvm) to view and submit questions and answers on weekly AMAs – or call and leave a voicemail at 424-835-0576. Your call will be returned posthaste. For emergencies, download Dr. Jeff Werber's app Airvet, a video-chat option for veterinary needs at any time of day or night!