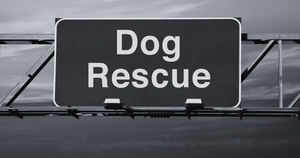 Ever wondered what it's like to wear two hats at once? Take a page out of Dr. Jeff Werber's book. This man is not only a top-notch veterinarian, but he's also a superhero of sorts to several dog rescue organizations. Don't you find it fascinating that the same hands which expertly wield the scalpel in a clinical setting are also tenderly providing care to the rescued pups in need?
Let's dive into this intriguing crossover. Wags and Walks, Angel City Pit Bulls, Eloise Rescue, Yorkie Rescue of America, and Ho'ola Dog Rescue, these are just a few names in the long list of beneficiaries of Dr. Werber's skills and compassion. From healing the sick and injured to early detection of health conditions, his knowledge is worth its weight in gold.
And guess what else? His insight into dog behavior is helping these organizations find the perfect home for each furry friend. Kind of like a matchmaker, but for dogs and humans! Now, isn't that something?
Wags and Walks
Rescuing a dog is much more than simply picking a stray off the streets, you know. Enter Wags and Walks, an organization making waves in dog rescue circles. Founded by Lesley Brog in 2011, Wags and Walks is driven by a mission you won't forget – to reduce euthanasia rates in overcrowded LA shelters. A hefty task, don't you think? But the team of dog lovers who make up this 501(c)(3) organization are making it happen, one paw at a time.
And, here's where it gets interesting. Wags and Walks isn't just about any dog. They are passionate about helping those who are often overlooked – bully breeds that face prejudice, medical dogs who need a bit more TLC, and momma dogs with their pups who might be seen as a handful. Their approach? Rather than basing their selection on breed or size, they consider each case individually. The goal? To match each lovable canine with a family that is just right for them.
Now that's a model of love and acceptance we could all learn from! Since 2011, this passionate team has made a difference in the lives of over 10,500 dogs, all thanks to their dedicated team and supportive community. And with your help, they can save so many more. Let's hear it for Wags and Walks!
Angel City Pit Bulls
Pit bulls often bear the burden of a stereotype they simply don't deserve. Here's where Angel City Pit Bulls (ACPB) steps in. Their mission is to shed light on these misjudged animals and showcase their potential as fantastic family pets.
ACPB's objective is a heartwarming one: to pair these adorable pit bulls with loving families. Whether you're in need of a running companion, a couch-cuddling pal, or perhaps even a therapy dog, they've got you covered.
But ACPB's dedication extends beyond just successful adoption. Acknowledging that dogs, like people, have a spectrum of social aptitudes, they offer guidance on introducing new canine or feline members into your family. They also impress upon new owners the importance of responsible ownership, positive leadership, and continuous socialization. It's all about ensuring a seamless, happy transition to their new homes, and a lifetime of doggie contentment!
Eloise Rescue
Vickie Wagner is the founder of Eloise Rescue. Her journey began with a simple act of kindness, saving a German Shepherd named Willow, but it didn't stop there. Her compassionate heart has since led her to save over 1,000 dogs, and she isn't slowing down!
Eloise Rescue is a place of second chances. Each dog that comes through their door receives top-notch medical care, including necessary vaccinations, deworming, spaying or neutering, microchipping, and antibiotic treatments.
But, it's not just about physical health. The team at Eloise Rescue also invests time in understanding each dog's unique personality, their likes and dislikes. Why, you might ask? Well, it's all about finding the perfect match for these fur babies - a forever home where they can thrive. A home that not only meets their physical needs but also their emotional ones. That's the Eloise Rescue promise!

Yorkie Rescue of America
As a 501(c)(3) organization, Yorkie Rescue of America offers a haven for these small-sized, big-hearted pets, understanding the heart-wrenching experience of needing to surrender a pet and offering a caring alternative. They've created a safe place for Yorkies who have known nothing but neglect, helping them regain their trust in humans and rebuild their confidence.
The seeds of this rescue mission were sown by the founder after the painful loss of her own cherished Yorkies. This difficult experience awakened in her a profound understanding of the resilient spirit of these pets and their capacity for love and companionship. Today, she passes on this wisdom to every Yorkie in need that comes their way.
With comprehensive medical support and rehabilitation programs, Yorkie Rescue of America ensures these tiny canines receive the utmost care and love they so deserve. Whether it's finding them a loving forever home or offering lifetime care for those who need it, their commitment to these little heroes is rock solid.
Ho'ola Dog Rescue
This selfless organization devotes its time and resources to saving street dogs from Mexico, paying special attention to those in dire medical conditions. But hey, their good deeds don't end there; they also extend their saving arms to local dogs in shelters that are red-listed for euthanasia!
The folks at Ho'ola Dog Rescue believe that every dog, regardless of where they come from or their health condition, deserves a chance at a better life. They are aware that the path to recovery for these dogs is more than just physical—it's about restoring their trust in humans and teaching them to love and be loved again.
Their unwavering commitment to these dogs shines through in their tireless efforts to rescue, rehabilitate, and rehome these brave canine souls. They are real-life heroes, dedicating their time, love, and resources to give these dogs a new leash on life.
Visit Dr. Jeff Werber's Instagram account (@werbs_dvm) to view and submit questions and answers on weekly AMAs – or call and leave a voicemail at 424-835-0576. Your call will be returned posthaste. For emergencies, download Dr. Jeff Werber's app Airvet, a video-chat option for veterinary needs at any time of day or night!